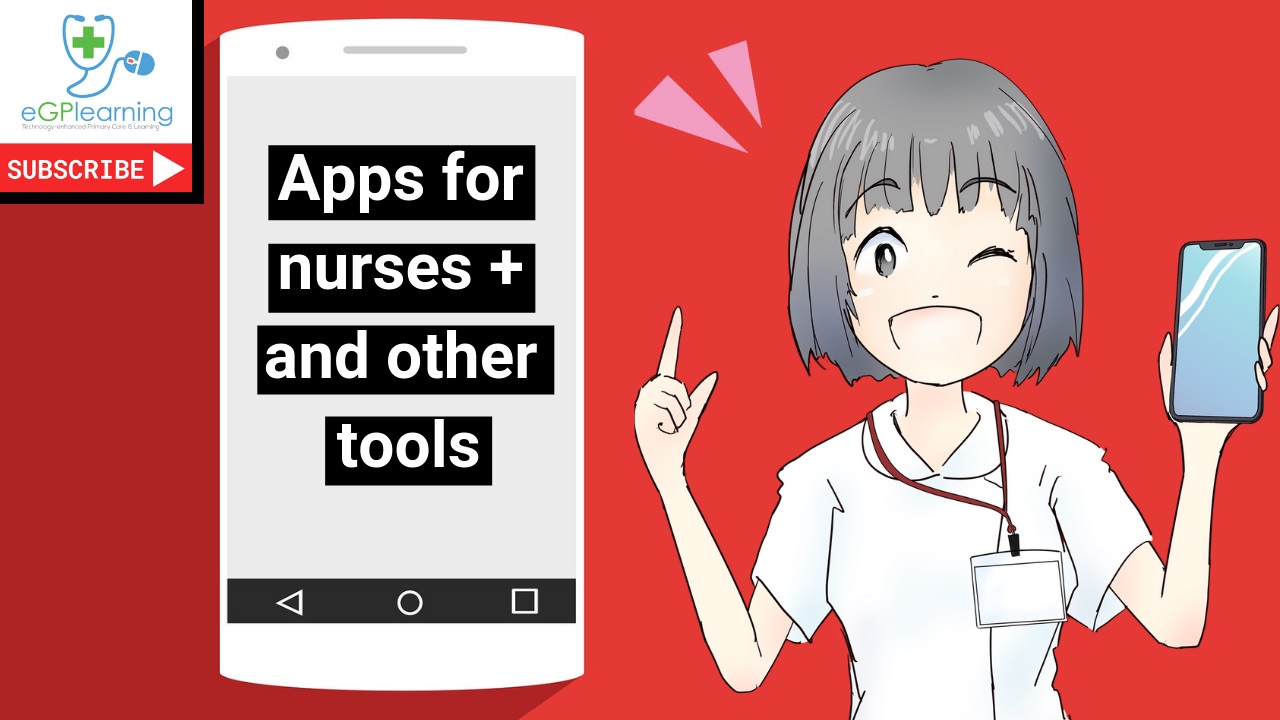 Apps for nurses + and other tools
Do you want apps for nurses, pharmacists, physician associates or other healthcare professionals to help in primary care?
Then watch this and see tools to help you in practice, help patients, your learning and benefit you.
Click the image below to watch the full video.
Subscribe to or follow the eGPlearning platform for more videos, app reviews and content to support technology-enhanced primary care and learning.
🔴 Subscribe: 🔴
Covered in this episode:
Tools to help you in practice
Tools to help patients
Tools to help your learning
Tools to help you
For the slides and all the links click here or below:
Tools to help in practice:
Tools to help patients
Tools to help your learning
Tools to help you
To get the slides sign up here:
Other networks:
👍 Facebook - https://www.facebook.com/Egplearning/
🐦 Twitter - https://twitter.com/egplearning
🐦 Twitter - https://twitter.com/drgandalf52
🖥 Website - https://egplearning.co.uk/
💷 Support: https://patreon.com/egplearning 💷
Some links may contain affiliate links to help support eGPlearning see our disclaimer at https://egplearning.co.uk/contact/disclaimer/