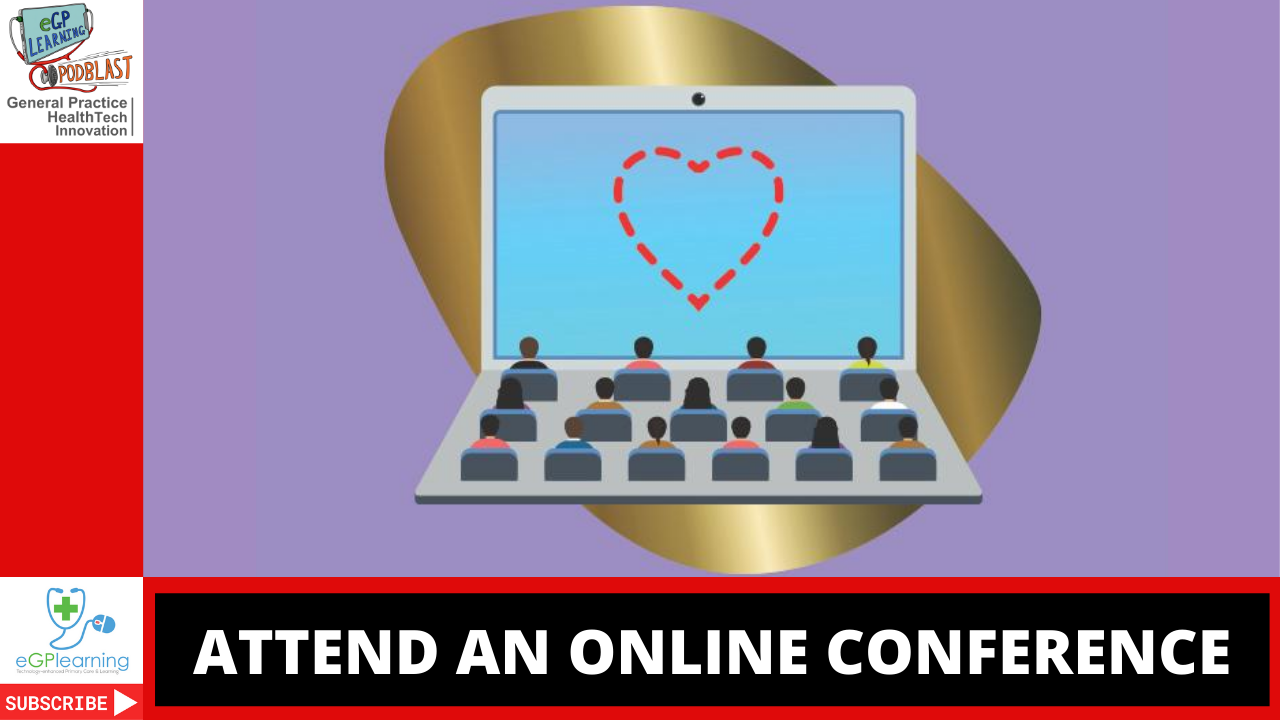 After hosting and attending several online conferences recently, Andy and Gandhi share their tips on how to get the best from attending an online conference and running virtual ones.
Today… Talk about 
Some stories in the news that caught our attention
Online conferences - Had a great time hosting the first S1 FBUG Online Summit - learnt a lot and will share
Quick Shout out to 
@JoeTidy - BBC cyber security reports - spoke to about 2017 NHSCyberAttack - Hi Joe

Bristol medtech society

https://www.facebook.com/pg/bristolmedtech

Jacey Melody and Sonali Kinra - long time listeners and patreons

Dr Minal Bakhai and providers

Surina Chibber from MyLocum Manger
Great eGPLearning Content….
Digital first providers guide

Top tip for 
Story in the news…
http://www.pulsetoday.co.uk/news/gps-should-do-all-consultations-remotely-going-forward-says-health-secretary/20041246.article
GPs should do 'all' consultations remotely going forward, says health secretary
Matt Hancock always been a fan of online consultation - vindicates that position

Good to have air cover for increased appointments

Can we go too far?

What is being missed?

Have we moved too fast? PAtients without access… how do we know it's safe…
https://www.thehtn.co.uk/2020/07/30/nhsx-launches-clinical-communications-procurement-framework/
NHSX launches clinical communications procurement framework
Some familiar names on list.

Discuss opportunities.
Online Conferences
Big Shout out to Attendees, Sponsors and Speaker at the S1FBUG Online Summit

We had a great time

Let's talk about the Experience of Attending and Running an Online conference.
Getting them right
Different from meetings and webinars
Accommodating
Multiple speakers

Multiple simultaneous sessions

Sponsors and giving them value
Recreating those things that happen at live conferences - networking
Really impressive platform - Hopin
Prepping the guests, speakers, sponsors and helpers… on boarding
Tech support on the day
What sessions did we have?
Speakers

Sessions with Sponsors

Ardens

Great demonstration on the Eko Stephoscope
Reflect on feedback - delegates and sponsors
What next for online conferences and eGPLearing?
Thanks, subscribe, interact and have a great weekend