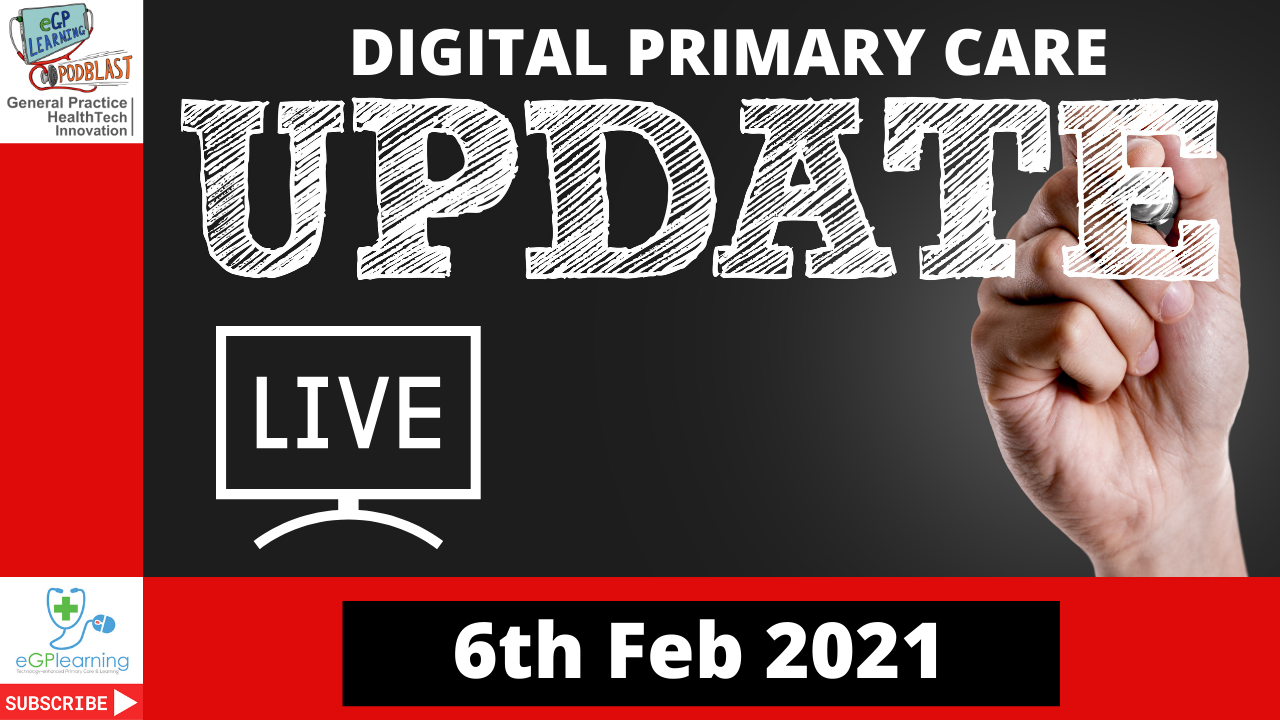 Digital Primary Care update 6.2.21
After a brief respite supporting the vaccination efforts of Nottingham, Andy and Gandhi are back with their Digital Primary care update on GP in the media, telephony, and more. 
The anti-GP agenda....
https://www.pulsetoday.co.uk/analysis...​ 
Gandhi - can I ask you a question… Are you still doing appointments at your surgery?
Is the media accurately portraying whats is happening in General Practice?
A lot has changed, but we're still open
Some patients still think we are closed and can be frustrated
Telephony costs in practice. 
https://htn.co.uk/2020/11/10/innovate...​
The growing use of the phone in practices
Issues: 
Cost to patients
Cost to practice
Security of remote working
Recording of phone lines
Withheld numbers/non-regional numbers NYE Health
Identification of calls on bills etc. 
GP5T conference launch Apri 24th:
https://hopin.com/events/gp5t​
GP5T: Training Trainers To Train Trainees
RCA and teaching consultation guides
WBPA calibration
How to support IMGs and trainees with dyslexia
Tech tips