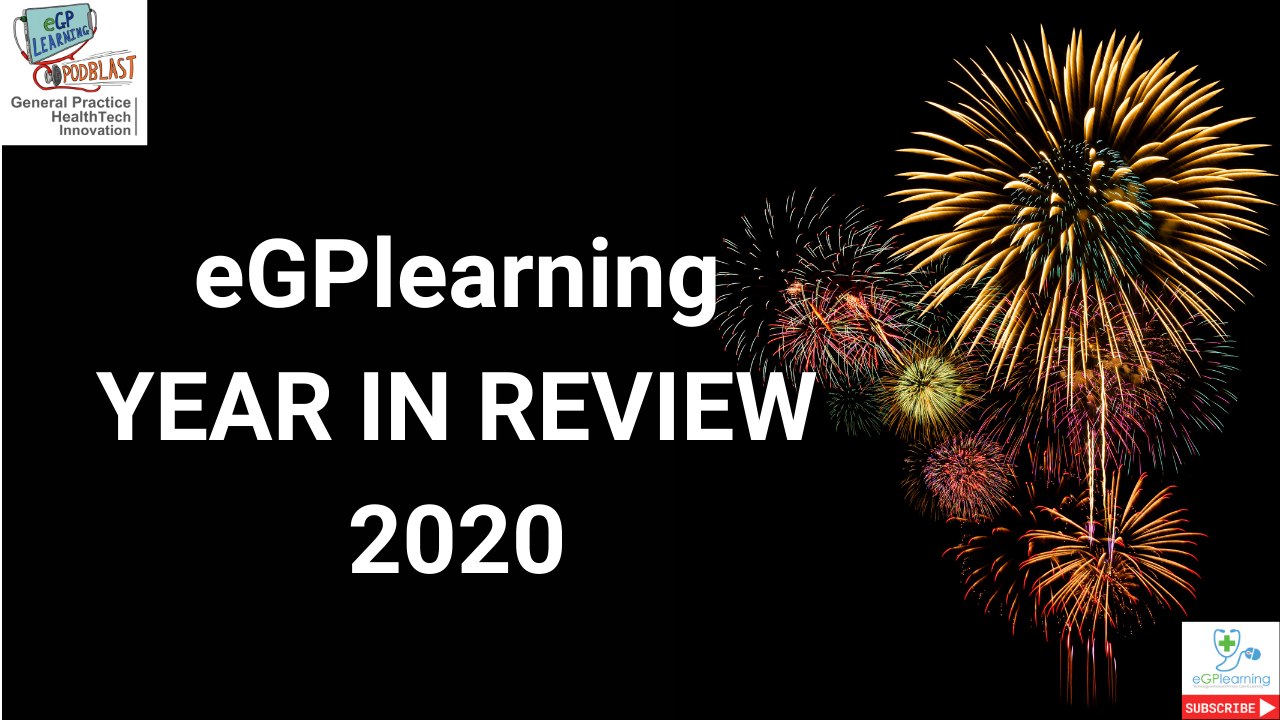 eGPlearning 2020 Awards.
Join Andy and Gandhi as they review 2020, a year like no other, including their GP tech, GP innovator of the year, and the disruptor of the year awards for 2020
🔴 Subscribe: https://bit.ly/eGPlearningYTsubscribe 🔴 
What a year!!!! 2020
In this episode
Predictions from last year…
Andy - Burst of PCN Bubble
Gandhi - Shift to remote working (video specifically)
Awards… Top 5 Tech Developments for primary care 2020 + honorable mentions
Reverser order each choices
Special Awards
Most innovative (Tankard)… 
Disruptic (pineapple)... - good and bad ways
Predictions
Andy… Shortages -
Gandhi… end of primary care
Thanks
Taking break for Xmas day
Take a look at our Review episode with ben Gowland from The General Practice Podcast
Hope 2021 is better!
⭐Star posts⭐:
Quick video consultation skills for doctors: https://www.youtube.com/watch?v=1UivLSPDeZo
How to register with the NHS app: https://youtu.be/4nRhmJ_tlI4?t=65
👨🏾‍⚕️Dr Gandalf's Top medical equipment for General practice 👨🏾‍⚕️ see here: 
YouTube: https://youtu.be/JddoeK5JcRw
Website: https://egplearning.co.uk/ramblings/dr-gandalfs-essential-gp-equipment-list/
Subscribe to or follow the eGPlearning platform for more videos, app reviews and content to support technology-enhanced primary care and learning. 
🔴 Subscribe: https://egplearning.co.uk/subscribe/ 🔴 
Other networks:
👍 Facebook - https://www.facebook.com/Egplearning/ 👍🏼
🐦 Twitter - https://twitter.com/egplearning 🐦
🐦 Twitter - https://twitter.com/drgandalf52 🐦
🖥 Website - https://egplearning.co.uk/ 🖥️
💷 Support: https://patreon.com/egplearning 💷
Some links may contain affiliate links to help support eGPlearning see our disclaimer at https://egplearning.co.uk/contact/disclaimer/