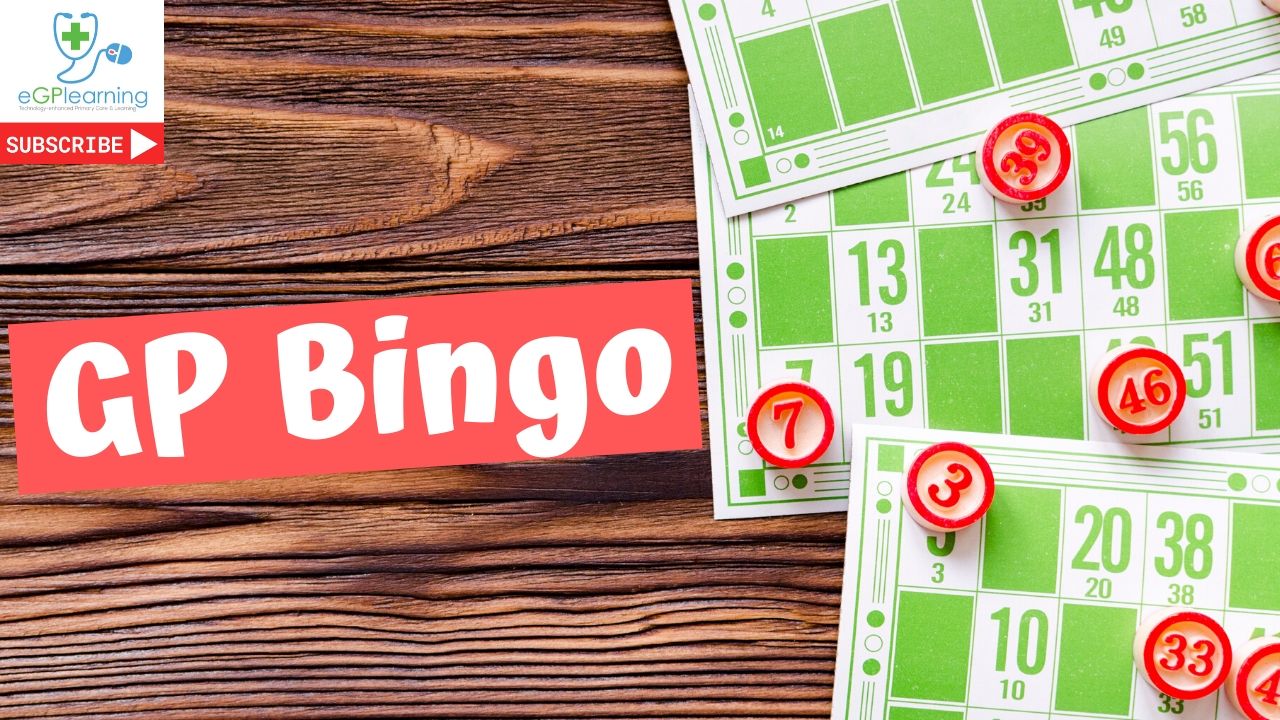 GP Bingo - the general practice game
Do you want a fun game in general practice to help keep the gloom of winter away?
Do you want to have a chance to win some limited edition prizes and focus on your well-being in practice?
Try GP Bingo
To get the green card use the link below. For the yellow and red cards sign up to the eGPlearning mailing list below.
Rules of GP Bingo:
Track for up to 30 days.
Share on either Twitter, Facebook, Instagram or LinkedIn and make sure you tag @eGPlearning with your completed card by 31.12.19.
Entries with no tags or after 31.12.19 will not be counted.
Earliest to complete wins the prize, one for the Green Flag card and one for the Yellow Flag card. 
If a tie DrGandalf will choose.
Relying on your probity to prevent any cheating - all prizes at the discretion of DrGandalf
Will you take on GP Bingo?