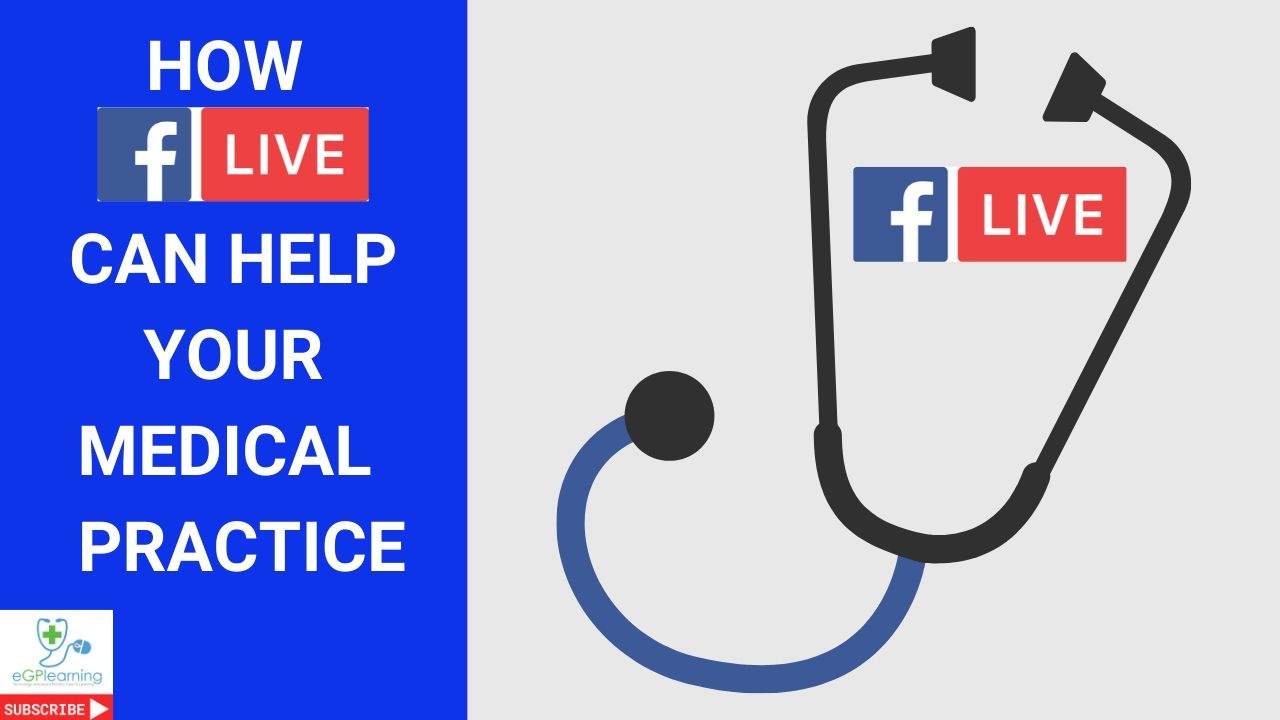 How Facebook Live can help your medical practice
Do you want to know how to build a community around your practice or network that may improve workload and morale? Consider Facebook Live as shown in this episode. 
🔴 Subscribe: https://bit.ly/eGPlearningYTsubscribe 🔴 
#facebookLive #FacebookforDoctors #FacebookLiveforMedicine
In this episode, I interview Simon Elcock, business manager of Library House Surgery and creator of the Health Stream Toolkit : 
06:34 How do you use social media safely with patients?
08:42 How would you start using Facebook Live as a practice?
09:30 Mounting a mobile phone: 
Simple phone mount (about £6): 
Ulanzi Rig (DrGandalf's choice about £12) - 
Stand simple (about £10): 
Larger stand (about £30): 
10:10 Which webcam to use - Logitech C920HD : 
12:30 Better audio with boundary microphones: 
Simple (about £18): 
Blue Yeti (DrGandalf's choice about £80-100):
13.44 What benefit will Facebook Live give my practice?
17:30 Any tips to get started?
22:26 Creating reusable content
25:03 Using Facebook Live for Primary Care Networks (PCNs)
26:44 What is next for Library House Surgery and Facebook Live
For further support see the Health Stream Toolkit: https://www.healthstreamtoolkit.org/
⭐Star posts⭐:
👍 Set up your practice Facebook page - a walk-through tutorial 📄 see here:
📄 Facebook group or pages for your GP practice? 🧑🏾‍🤝‍🧑🏼 see here:
👨🏾‍⚕️Dr Gandalf's Top medical equipment for General practice 👨🏾‍⚕️ see here: 
Subscribe to or follow the eGPlearning platform for more videos, app reviews and content to support technology-enhanced primary care and learning. 
🔴 Subscribe: https://egplearning.co.uk/subscribe/ 🔴 
Other networks:
👍 Facebook - https://www.facebook.com/Egplearning/ 👍🏼
🐦 Twitter - https://twitter.com/egplearning 🐦
🐦 Twitter - https://twitter.com/drgandalf52 🐦
🖥 Website - https://egplearning.co.uk/ 🖥️
💷 Support: https://patreon.com/egplearning 💷
Some links may contain affiliate links to help support eGPlearning see our disclaimer at https://egplearning.co.uk/contact/disclaimer/