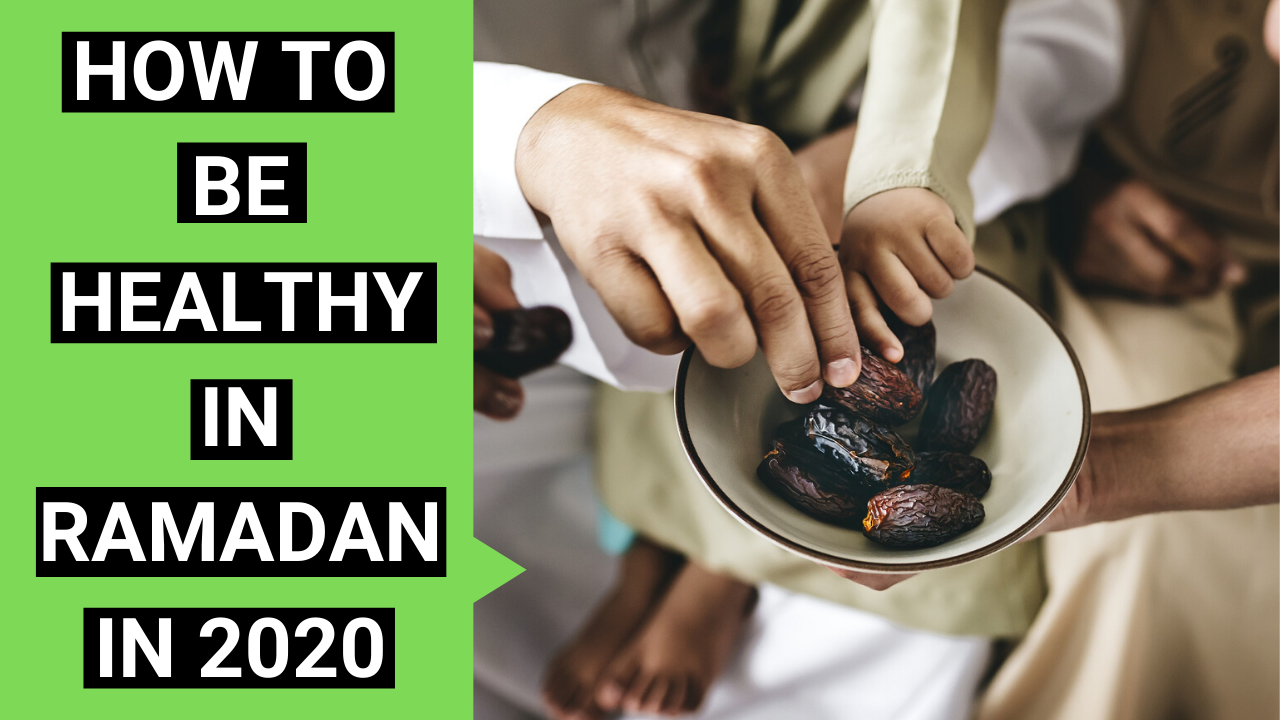 How to be healthy in Ramadan while fasting in 2020- a resource for patients and clinicians
With Ramadan starting in a few days this video is a simple guide of how to keep healthy during Ramadan especially during our lockdown period due to cororonavirus
🔴 Subscribe: https://bit.ly/eGPlearningYTsubscribe 🔴 
For more information see this webpage: https://egplearning.co.uk/how-to-be-healthy-in-ramadan-in-2020/
Ramadan is here and particularly in the UK, each fast is about 17 hours and especially during our coronavirus lockdown. Fasting can have a physical and emotional toll on the human body. As a result, it is worth covering the common conditions that affect people during this time and how to keep healthy in Ramadan in 2020. This information is not for religious purposes.
This information is available here as a PDF for easy sharing: https://www.dropbox.com/s/wu4koq9zbohseup/How%20to%20be%20healthy%20when%20fasting%20in%20Ramadan.pdf?dl=0
Coronavirus advice
Medically it is not advised to fast if you are symptomatic. This can lead to significant risks to your personal health. If you feel you should fast while being symptomatic please discuss with you local imam - however, this is not medically recommended.
Please do not congregate outside of your own household and use tools like Zoom or Houseparty to keep in touch with friends and family. 
What to expect:
Firstly only fast if you feel able to. Several groups of people are recognised to be exempt from fasting. These include those:
✳️ with an illness  like coronavirus
✳️ who are traveling
✳️ who are young (before puberty) or of old age
✳️ who are pregnant or breastfeeding.
Because of the long time between starting the fast at sihori (suhoor/sunrise) and iftaar (sunset) in the UK, the fasting time of Ramadan can be a challenging 30 days of 17-hour fasts. If we have a hot summer this can make the fasting more difficult. Under coronavirus lockdown, this can be even more challenging. 
The first couple of days are difficult due to adapting to the lack of fluid and food. Often, after a few days, the body becomes used to this and sleep deprivation is often a greater challenge.  Ensure appropriate rest to tackle this, see below for tips.
Regarding work, explore with your employer alternate working patterns or use of leave if you are struggling. See our link on home working tips for more information. 
You should NOT see your GP for a fit note in this circumstance as fasting is not a medical sickness condition.
For more information see this webpage: https://egplearning.co.uk/how-to-be-healthy-in-ramadan-in-2020/
Send your GP a photo with accuRx: https://www.youtube.com/watch?v=rFbLbfsjpqk
Have a video consultation with your doctor: https://www.youtube.com/watch?v=DI2rvhcAaIw&t=1s
⭐Star posts⭐:
Quick video consultation skills for doctors: https://www.youtube.com/watch?v=1UivLSPDeZo
How to register with the NHS app: https://youtu.be/4nRhmJ_tlI4?t=65
👨🏾‍⚕️Dr Gandalf's Top medical equipment for General practice 👨🏾‍⚕️ see here: 
YouTube: https://youtu.be/JddoeK5JcRw
Website: https://egplearning.co.uk/ramblings/dr-gandalfs-essential-gp-equipment-list/
Subscribe to or follow the eGPlearning platform for more videos, app reviews and content to support technology-enhanced primary care and learning. 
🔴 Subscribe: https://egplearning.co.uk/subscribe/ 🔴 
Other networks:
👍 Facebook - https://www.facebook.com/Egplearning/ 👍🏼
🐦 Twitter - https://twitter.com/egplearning 🐦
🐦 Twitter - https://twitter.com/drgandalf52 🐦
🖥 Website - https://egplearning.co.uk/ 🖥️
💷 Support: https://patreon.com/egplearning 💷
Some links may contain affiliate links to help support eGPlearning see our disclaimer at https://egplearning.co.uk/contact/disclaimer/