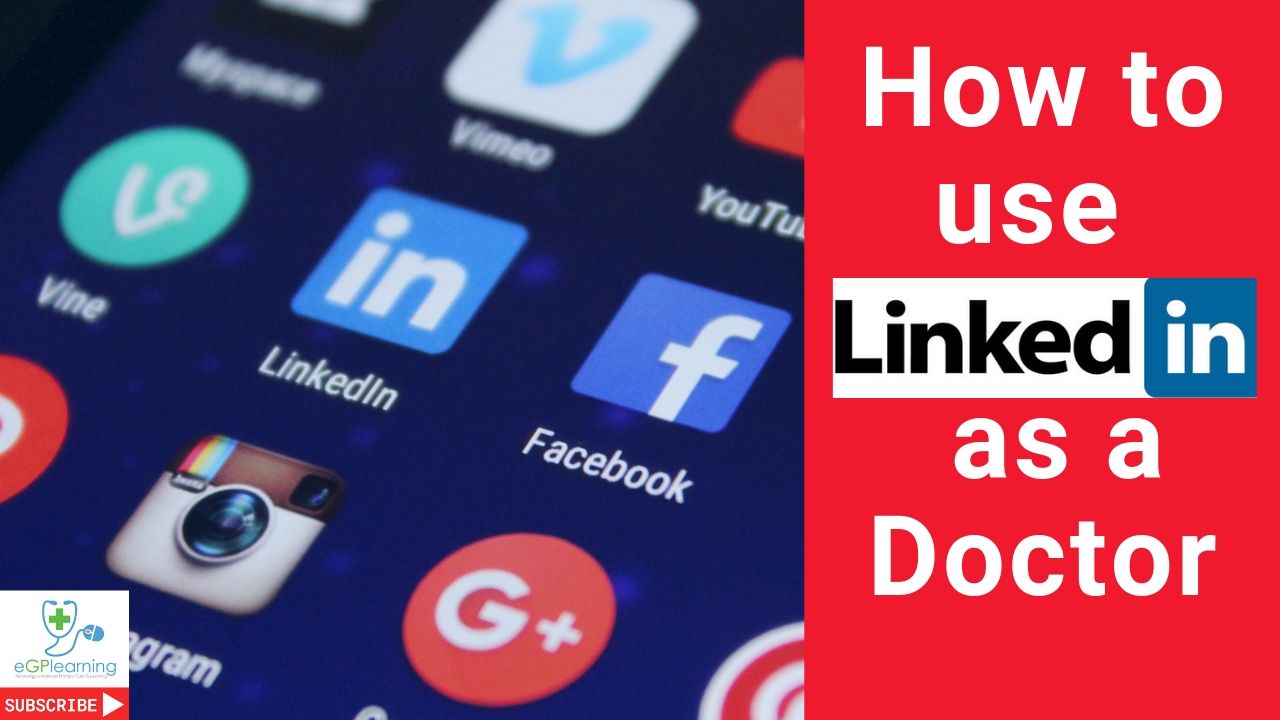 How to use LinkedIn as a doctor (2019)
Do you understand how to use LinkedIn as a doctor or GP? Watch this video for the essential tips and tricks to improve your use of this professional social media platform as a doctor.
🔴 Subscribe: https://bit.ly/eGPlearningYTsubscribe 🔴
In this video, I welcome Dr Adam Harrison of the Nottinghamshire LMC as we delve into the use of LinkedIn for doctors like GPs.
We explore this social media platform using my own profile as a template to show you how to build yours.
We cover:
1:30 Who is Dr Adam Harrison?
2:00 What is LinkedIn?
4:40 Connect with us on LinkedIn:
Adam or DrGandalf
5:00 Hear why you should use your professional email to register with LinkedIn as a doctor
6:15 How to build your profile using DrGandalf's
7:00 How to navigate your LinkedIn home screen.
10:00 A profile view
10:50 Have a professional photo
12:20 Profile strapline vs summary
13:20 Past roles/ experience and other roles
14:30 Privacy settings. See our video:
15:20 What are skills?
17:50 The use of a brand profile
19:05 How many followers do you need?
20:00 LinkedIn Groups
21:20 Using LinkedIn as a CV
24:50 Adam's Top tips – invest in your profile
25:15 Endorsements
26:00 Use LinkedIn video
28:30 The importance of regular posting and engagement
See Adam's top ten LinkedIn tips here:
⭐Top posts⭐:
👨🏾‍⚕️Dr Gandalf's essential GP equipment list 👨🏾‍⚕️ see here:
📸Equipment to record patient consultations for teaching – a guide📸:
Subscribe to or follow the eGPlearning platform for more videos, app reviews and content to support technology-enhanced primary care and learning.
🔴 Subscribe 🔴
Various networks:
👍 Facebook
🐦 Twitter – eGPlearning
🐦 Twitter – @drgandalf52
🖥 Website
💷 Support 💷
Some links may contain affiliate links to help support eGPlearning see our disclaimer