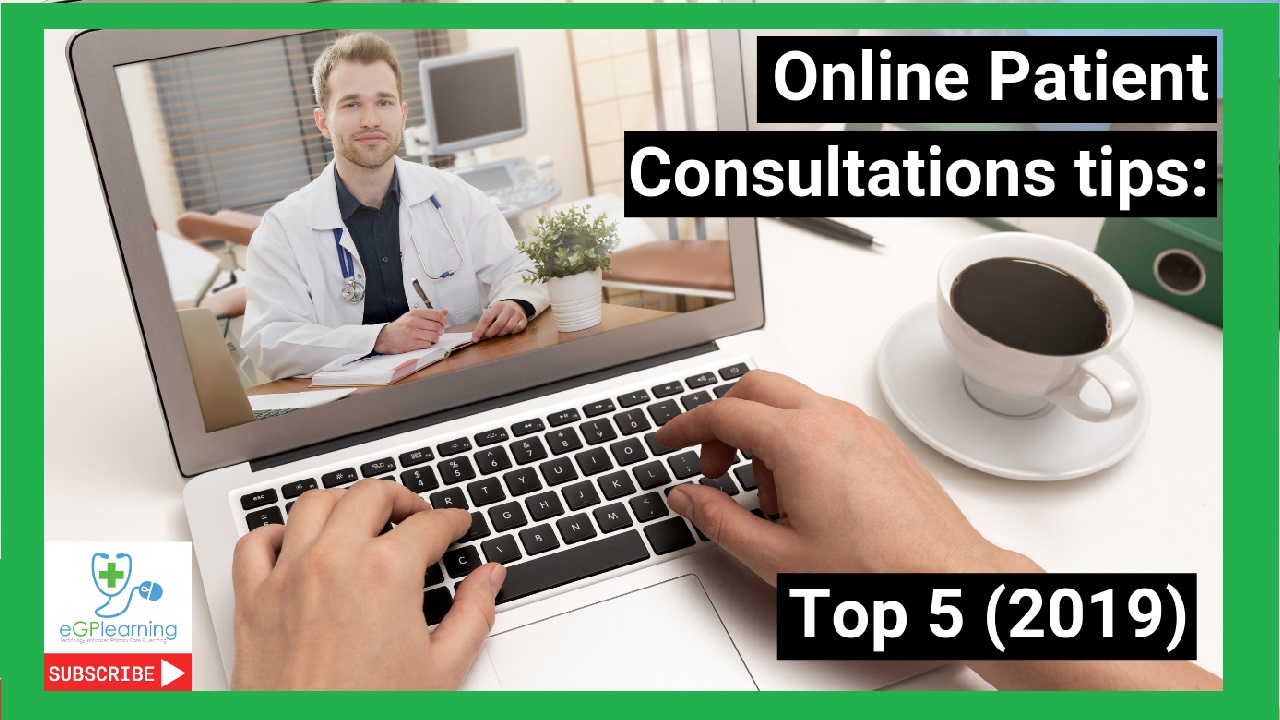 Online patient consultation tips (2019) - my top 5 tips...
Do you want to know the best way to get the most out of your online consultations?
This video covers my top 5 tips for patients having a video consultation with a GP or clinician.
Following these tips will make your consultation easier, safer and more effective for both you and your physician.
Tip 1: Identity check
Tip 2: Internet data connection
Tip 3: Dress code
Tip 4: Privacy (and an extra tip - headphones)
Tip 5: Documentation.
Watch this video for more details by clicking the image below.
Subscribe to or follow the eGPlearning platform for more videos, app reviews and content to support technology-enhanced primary care and learning.
🔴 Subscribe: https://bit.ly/eGPlearningYTsubscribe 🔴
Other networks:
👍 Facebook - https://www.facebook.com/Egplearning/
🐦 Twitter - https://twitter.com/egplearning
🐦 Twitter - https://twitter.com/drgandalf52
🖥 Website - https://egplearning.co.uk/
💷 Support: https://patreon.com/egplearning 💷
Some links may contain affiliate links to help support eGPlearning see our disclaimer at https://egplearning.co.uk/contact/disclaimer/