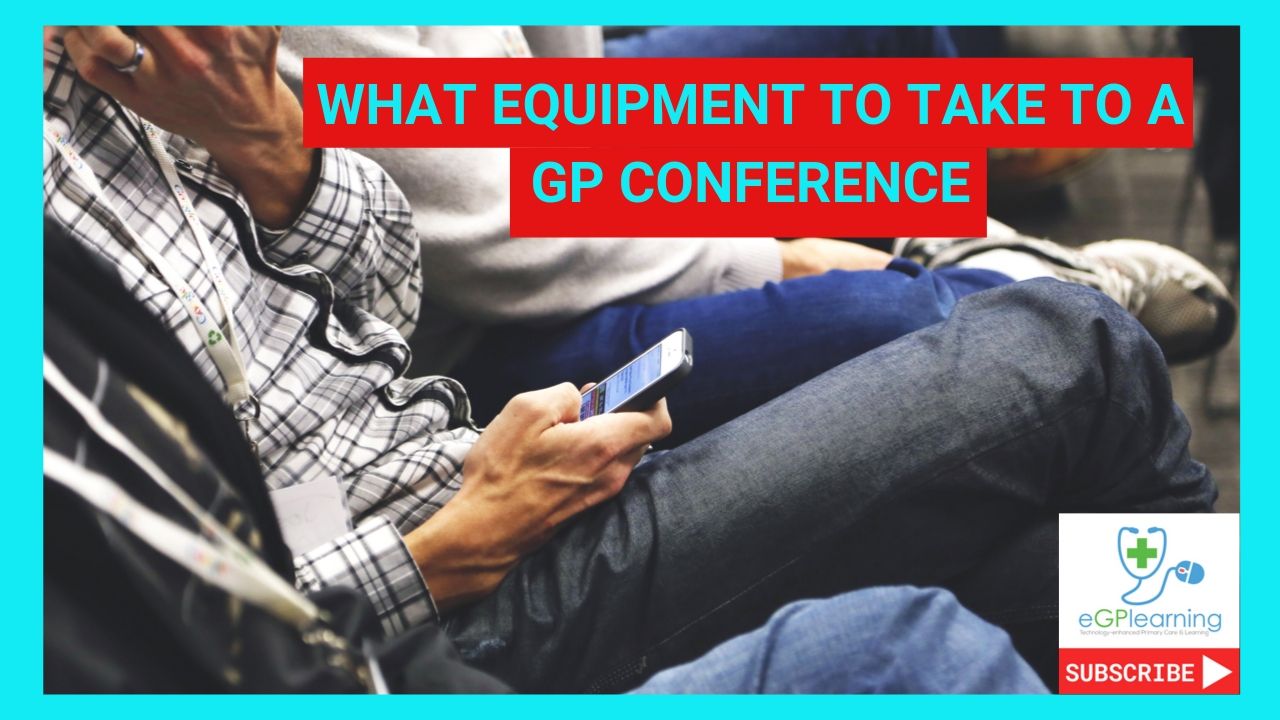 Imagine going to a conference to learn and having everything you need. In this episode I cover what I take to a conference to help my learning and comfort. Do you agree?
🔴 Subscribe: https://bit.ly/eGPlearningYTsubscribe 🔴
I recently got asked what equipment I need at a conference. in this episode, shot at the Best practice Conference 2019 in Birmingham, I look at the various different ways you can use equipment to help with your learning or simply make attending a conference comfortable. I also look at the type of tech you may need if you are attending as a presenter at a conference.
00:47 Plan your objectives- look at the agenda and plan the sessions you want to attend
01:25 Smartphone yourself- the essential tech piece anyone should have (if recording do not forget your microphone…..like my Boya M1) 
01:55 Battery pack - 10000 amp should be more than enough 
02:32 universal charger cable - multiple heads are better than one.
03:14 compact charger plug 
03:37 an effective bag - especially to carry all your kit and some space for extra items- 
04:07 water bottle and healthy snacks
4:45 laptop or tablet: I use the Microsoft surface pro 6 
05:25 mini display port - an essential if you are delivering a presentation: 
06:10 Pen and paper - Dingbat notebook  and Frixion pen 
06:50 headphones and external Seagate USB hard drive 
What equipment do you take, comment on any of the eGPlearning platforms.
(Post contains affiliate links which do not cost you anything but may give me a small commission for anything you purchase- thank you 😁)
⭐Top posts⭐:
👨🏾‍⚕️Dr Gandalf's essential GP equipment list 👨🏾‍⚕️ see here: https://egplearning.co.uk/ramblings/dr-gandalfs-essential-gp-equipment-list/
📸Equipment to record patient consultations for teaching – a guide📸:
https://egplearning.co.uk/technology/equipment-to-record-patient-consultations-for-teaching-a-guide/
Subscribe to or follow the eGPlearning platform for more videos, app reviews and content to support technology-enhanced primary care and learning.
🔴 Subscribe: https://egplearning.co.uk/subscribe/ 🔴
Other networks:
👍 Facebook - https://www.facebook.com/Egplearning/ 👍🏼
🐦 Twitter - https://twitter.com/egplearning 🐦
🐦 Twitter - https://twitter.com/drgandalf52 🐦
🖥 Website - https://egplearning.co.uk/ 🖥️
💷 Support: https://patreon.com/egplearning 💷
Some links may contain affiliate links to help support eGPlearning see our disclaimer at https://egplearning.co.uk/contact/disclaimer/